Webinar- Skydda er känsliga data 
Välkommen på

webinar

:

Skydd

a

er känsliga data
Fredagen
den 3
 juni 2023,
kl
08:30 – 09:30 
Plats: Teams
Vi lever i en tid då teknologiska landvinningar förändrar samhället och affärsvärlden i en rasande takt. Idag är information en av de största tillgångarna för alla organisationer och den behöver skyddas när den bearbetas, lagras och transporteras.  
Vi har nöjet att bjuda in er till kommande webinar om hur man kan starta sitt säkerhetsarbete för att skydda sin organisations digitala tillgångar. Under detta evenemang kommer ni att få en grundläggande förståelse för viktiga aspekter som rör informationssäkerhet samt värdefulla insikter om hur ni kan gå till väga för att säkerställa att er data är skyddad. 
V

i kommer att

ge er en

inblick i följande

punkter
Identifiera och klassificera er data

 

Skydda er data i lagring samt transport

 

Förhindra oönskad spridning av data

 

Livscykelhantering av data

 
Vi kommer visa konkreta exempel på hur ni kan komma igång med hjälp av Microsoft Purview. 
Filip Uttke 
Filip Uttke är en senior It-tekniker och arbetar som en del av Goodfellows infra inom teamutveckling med inriktning på Microsoft 365.
Han har under flertalet år hjälpt kunder med teknisk säkerhet i deras IT-miljöer. Bl.a. har han arbetat med plattformssäkerhet på Volvo Finans och med cloudsäkerhet på Brixly.
Han har flera certifieringar inom Microsoft 365 plattformen, så som Mobility and Security, Identity and Services samt Managing Modern Desktops.
Filips är expert inom Microsoft Purview och tekniska lösningar från Microsoft för att identifiera och skydda företags data.
Jonas Linehall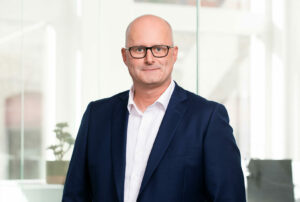 Jonas Linehall är sedan sommaren 2022 CISO & Senior security advisor på Goodfellows Group och har över 20 års erfarenhet av arbete med IT- och informationssäkerhet. 
Han har bland annat arbetat med säkerhet för Active Directory och Windows server på Volvo Cars, kreditkortssäkerhet på H&M och Shell, ISO27000-införande på MSB och kommer närmast från Göteborgs stad där han haft rollen som informationssäkerhetsstrateg
Jonas är en expert på att skydda organisationer mot digitala hot och säkerställa en robust säkerhetsinfrastruktur
Varmt välkomna
Varmt välkomna till en inspirerande och lärorik morgon tillsammans med oss. 
MVH Goodfellows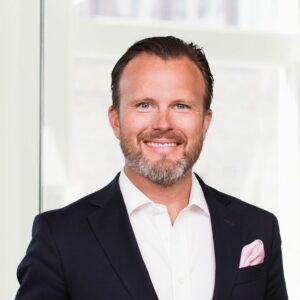 När och var?
När: 30 juni 2023, kl 08:30 – 09:30 
Plats: Webinar- Teams
(länk kommer i bekräftelse mail)
Anmälan
Använd formuläret nedan för anmälan.